Hardware - Smart Bottle
Stainless Steel Lid
Protective silicone bands
High-grade borosilicate glass bottle (18.6 oz / 550 ml)
Tracker attachment
(3" / 7.5 cm diameter)
H2OPal Hydration Tracker
Software - H2OPal App
iOS and Apple Watch apps available on the App Store.
(can also connect and sync with your Fitbit account)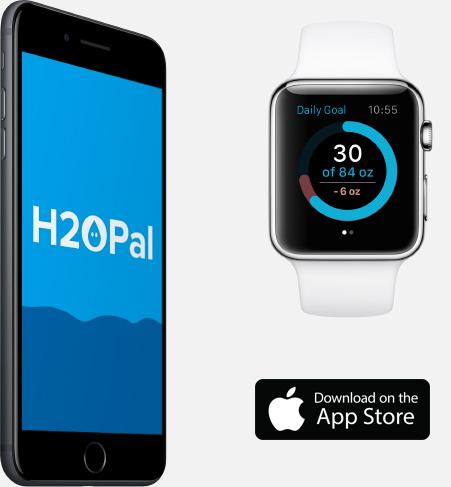 H2OPal Amazon Alexa skill available through the Alexa app.

Contents
H2OPal Smart Bottle Hydration Tracker
Premium Quality Water Bottle
Battery already included
(lasts over 4 months)
First-time Setup Instructions
Features
Automatically track intake through your water bottle.
Smart and timely notifications.
Measure and encourage progress over time.
Personalized daily hydration goal.